WHY EVERYONE LOVES THE OTEKI RANGE!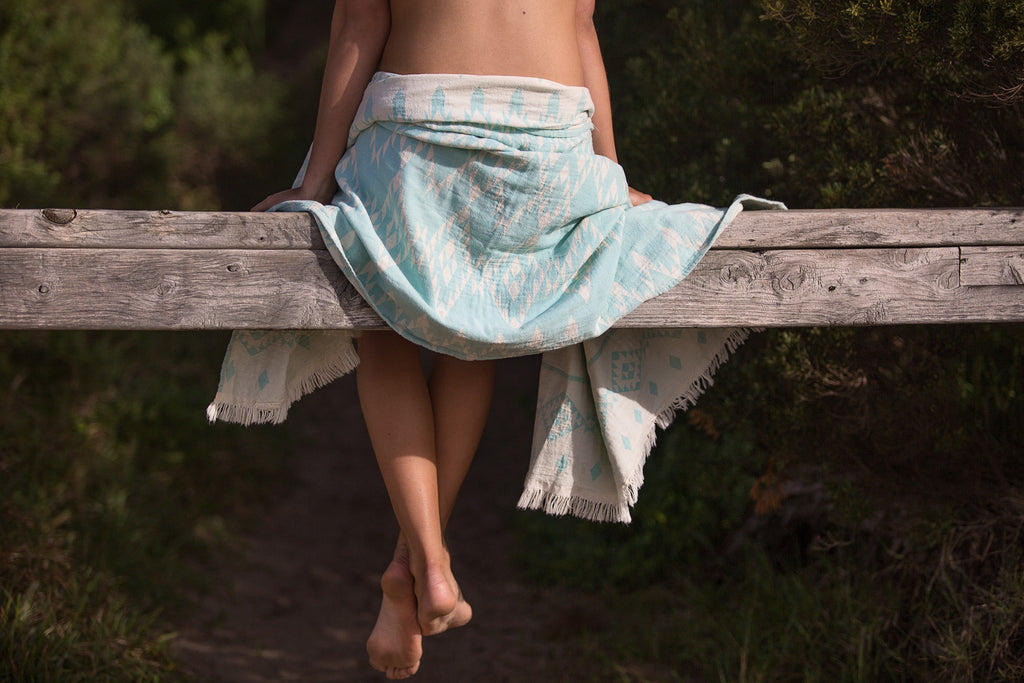 It seems you just can't get enough of the Knotty Oteki range of Turkish towels. The collection appeals to everyone from Bloggers & Stylists to Beach Lovers & Surfers. So we asked a few of our Oteki fans what it was they loved so about the towels and here's what they had to say...
"I love that my Navajo looks great as a throw on my sofa but when I'm going to the beach or pool I just wrap it around me as a sarong and head out the door....so versatile" 
"Whilst I wouldn't call myself a beach or Summer person....I absolutely love the Oteki towels for decorating at home. They tend to move around my house actually....sometimes hanging in the bathroom, at other times in the bedroom folded over  a ladder or on the bed."
"Well, I just think they look really cool when I'm at the beach. I have a few different colours in the Kilim and Navajo as I like to coordinate them with the bikini I'm wearing that day."
"I guess aside from loving the patterns, I like that they have different colour ways on each side so it feels like two towels in one....and they are a little thicker than the average Turkish towel but still dry really quickly."
"My girlfriend bought me one, they make a good surfing towel and now all my surf buddies have them too"
A big thank-you to everyone who took the time to send through their comments on the Oteki range. To view the entire collection of exclusive Knotty designs and colours simply head to our SHOP page. You'll also receive 15% off when you purchase four or more full priced towels. Love Knotty xx
Annika Macvean

bathroom, beach, bedroom, home, homedecor, interiors, knotty, knottytowel, loveknotty, pool, surf, surfing, travel, turkishtowel