BEAUTIFUL LAMBSWOOL PRODUCTS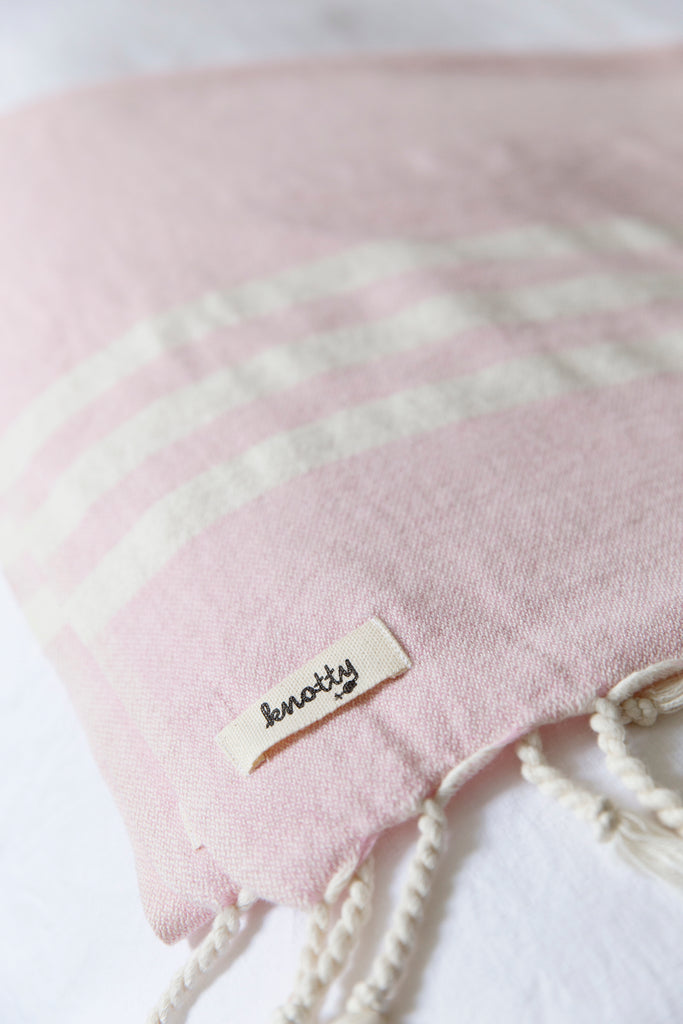 Knotty is synonymous with Summer - but have you seen our gorgeous home & winter ranges?  Stunning Lambswool Hand-loomed Blankets in pink & grey and the Arizona Jacquard Blanket in soft grey & natural is just sublime.  These blankets are, like all Knottys, lightweight but don't underestimate their warmth and appeal - whether it be curling up on the couch for a Netflix session or making the bedroom cosier with the added touch of wool on the bed.  
See our latest review from a recent customer purchasing the Arizona Blanket:
I am normally not someone that writes "reviews" but felt I had to about my new Knotty Arizona Blanket (Lambswool). I ordered it and it arrived the next day. And it is so divine - even more beautiful in real life! But you have caused me so much angst …. I purchased it as a throw and extra layer for my bed but it is too beautiful to hide away in my bedroom. I want to drape it beautifully on my sofa for the world to see. So each morning I throw it on my couch and when I go to bed I take it with me for a beautifully warm extra layer on these cold nights. So beautiful and double thickness so really warm but gorgeously soft! Thanks Knotty!
The quality and durability of these blankets at the price point is remarkable and Knotty prides itself on bringing you the BEST when it comes to our product range. All materials and workmanship carried out in Turkey to the highest standards.
Take a look online and see where a Knotty Blanket can work in your home!
 Knotty Australia would love your feedback both on our products and our business. Post a review to our profile.
https://g.page/KnottyTowel/review
Annika Macvean