Athletes love Knotty towels - especially at the Noosa Triathlon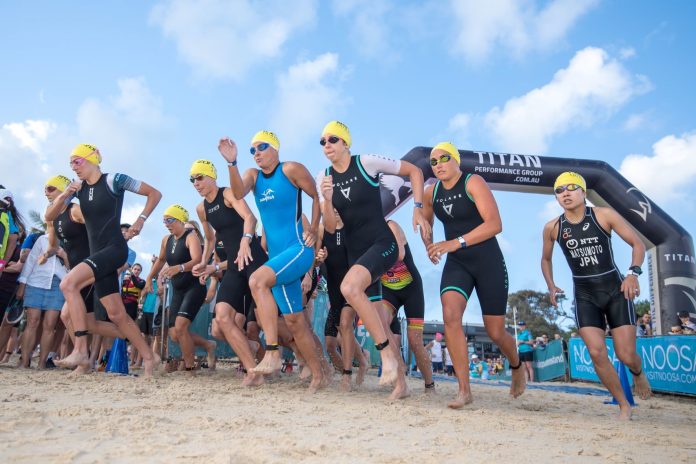 Knotty towels are great for athletes for several reasons:
Lightweight and compact: They are easy to carry and take up less space, making them ideal for athletes who need to pack their gear for travel.

Quick-drying: The Turkish cotton material dries quickly, allowing athletes to use their towel multiple times in a day without having to wait for it to dry.

Absorbent: The Turkish cotton is highly absorbent, making it ideal for wiping away sweat and moisture during a workout or competition.

Multi-purpose: Knotty towels can be used as a traditional towel, but can also be used as a yoga mat or for stretching and other activities, making them a versatile tool for athletes.

Stylish design: The unique texture and interweaving of yarns in different colors give Knotty towels a stylish and modern appearance, making them a popular choice among athletes who want to look good while performing.
Overall, the combination of their light weight, quick-drying, and absorbent qualities, make Knotty towels an ideal choice for athletes who need a functional and stylish towel to support their active lifestyle.
Annika Macvean